Rami Kadi dresses celebrities in Couture Collection FW19-20
Rita Ora during London Fashion Week for the #LoveXYoutube party In a Black Pied-De-Coq Embellished Shirt.
Leomie Anderson for the #GQAwards In a Midnight Blue One Shoulder Embroidered Dress Featuring A Highlighted Iridescent Sequins Waist And Side Sleeve.

Gabrielle Caunesil for the 76th Venice Film Festival in a Cherry Red Featuring A Balloon Taffeta Skirt And A Bodice Embroidered With Flower Sequins.

Julianne Hough for America's Got Talent in a printed Jersey Ensemble Overlaid With Fishnet Dress Embellished With Swarovski Chain And Swarovski Teardrop Crystals


Normani for Harpers Bazaar's Icons party in a lemon Yellow Crystallized Corset Ensemble Overlapped With An Asymmetric Cape Dress Embroidered With Iridescent Sequins And Beads

Cindy Bruna for Rihanna's 5th Diamond Ball in a Vibrant Green Asymmetric Mini Dress Embroidered With Heated Gold Metal Sheets And Featuring A Floor Sweeping Taffeta Overskirt
Angela Baby for CCTV Mid Autumn Festival Gala in a Light Mint Shirt Dress Appliquéd With Iridescent And Crystal Clear Star-Flowers, Glass Beads And Crystals.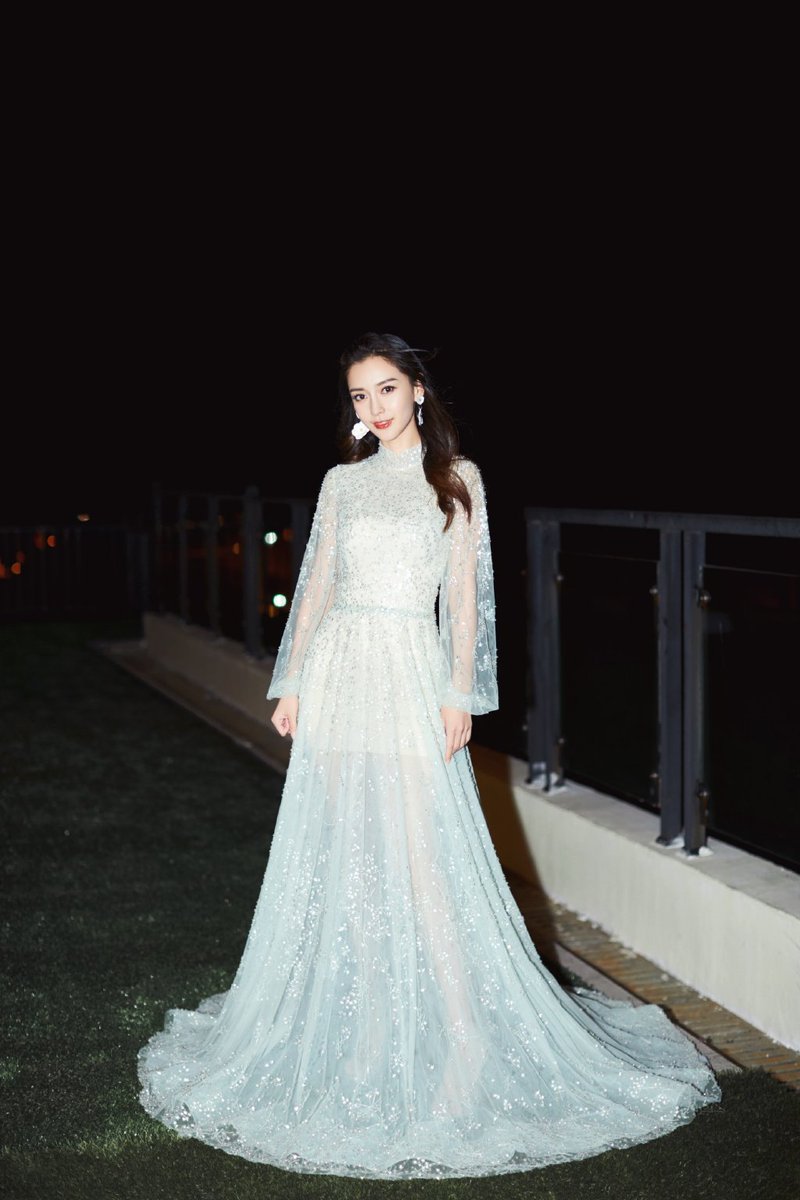 RAMI KADI COUTURE FALL-WINTER 2019-20 INSPIRATION
The  "Temple of Flora " collection is a thorough exploration of the Flower in all incarnations possible. As such, it is an endeavor to emancipate it from its conventional associations with prettiness and delicacy, and to look into the possibilities of frivolity, mischief, and audacity that lie at the heart of the Flower; hence the amalgam of botanical shapes that the collection features.
Some designs feature a crisp and bold depiction with sonorous textures, while others maintain a rarified and airy style, with the fabric light, translucent, and ethereal. Ultimately, this is a flight of inquisition into whether there is, beyond all forms, colors, and textures, any fil conducteur that runs – literally – and endows the Flower with its true Platonic essence.
The Temple of Flora highlights novel techniques of handcrafting such as hand-painted plastic leaves, laser-cut techniques and 3D-knitted iridescent sequins with ombré of feathers inspired from the depth of flowers' petals.
"If the act of self-contemplation has turned Narcissus into a flower, maybe the opposite was equally true; maybe the act of contemplating upon a flower can emancipate us from ourselves and release all of the personae that dwell inside them."
This experiment culminates in certain silhouettes where the form gets completely pixilated, leaving us with a grid of color that nonetheless retains a flowery gasp – almost a scent.
For further inquiries and information please contact:
press@rami-kadi.com