11 Things Every Tourist in Lebanon Must See
(World News)
4 months ago
There are a million and one things to do and see in Lebanon and it's nearly impossible to fit all the great attractions into a few days. That's why we've combined some of the most popular to make your trip worthwhile.
Jeita Grotto
Jeita Grotto was once a finalist in the New 7 Wonders of Nature competition so it should come as no surprise that it's at the top of any tourist's list. The natural caves have recently expanded and are currently in the works but what already exists is a majestic natural beauty of limestone that has formed over the years and is definitely worth witnessing.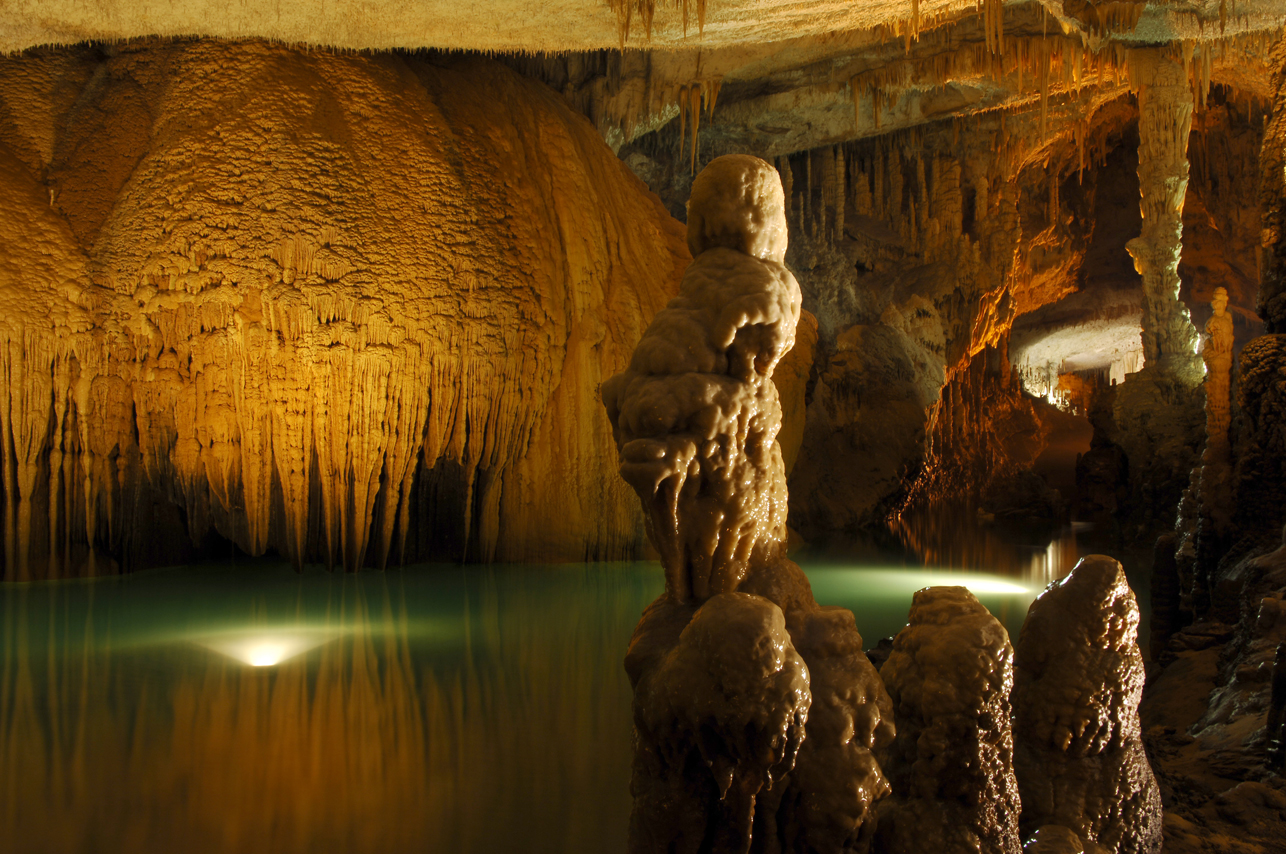 Image: https://nature.new7wonders.com/wonders/jeita-grotto-lebanon/
Beirut Souks
Located a few steps from what used to be the bustling Downtown Beirut is the Souks. Beirut Souks are home to a number of high-end jewelry shops, clothing stores and boutiques, a variety of restaurants and a cinema and food court.
Image: https://www.facebook.com/BeirutSouks/photos/a.331270726909469/1619603881409474/?type=1&theater
Zaitunay Bay
Just a few minutes from Beirut Souks you'll find crowded and lively waterfront cafes and restaurants, local designer shops and kiosks, gorgeous yachts, and of course the Yacht Club. Just about any café on the waterfront will be the perfect place to try hookah if you haven't already.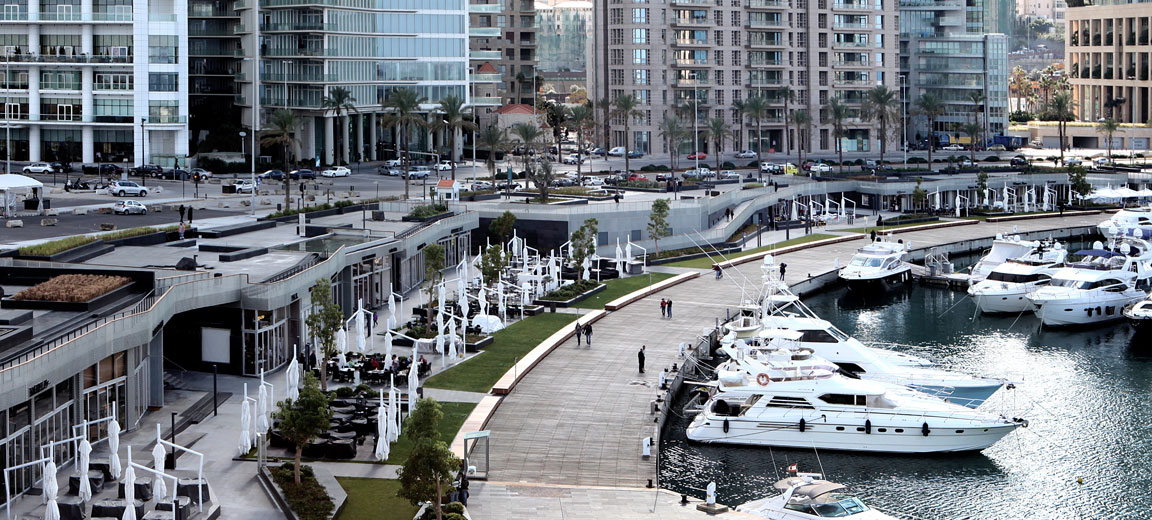 Image: http://zaitunaybay.com/about-the-project
Saifi Village
Close to the souks, you'll find several adorable picturesque streets in a quaint neighborhood home to coffee shops, boutiques, and the perfect Instagram backdrops. We're talking pristine white building, pastel pink walls, and doors you'd think were created for the sole purpose of posing in front of.
Image: http://www.lebanoninapicture.com/pictures/lebanon-saifi-village-lebanon-seriesoftee-downtown-beir
Harissa
Our Lady of Lebanon is a must see at least once for anyone visiting. After climbing the winding stairs to the top, the view is absolutely breathtaking. However, we advise you start the experience at the lower end so you can ride the cable cars and admire the greatest view of Jounieh Bay on your way up there.
Image: https://www.facebook.com/OurLadyHarissa/photos/a.770555732985329/3072888352752044/?type=3&theater
Cedars of God
Who say's you cant exercise on vacation? Sure you won't be hitting the gym, but a great hike wont hurt. The Cedars of God definitely cannot be missed. And if you're looking to unwind after a long hike or adventurous time on the slopes, check out White Cedar Hotel for the ultimate relaxing stay.
White Cedar Hotel: Where Every Stay is Unique
Image: https://lebanonuntravelled.com/cedars-of-god-bcharre/
Jbeil Old Souks
After a super cheap, yet exciting boat ride on Jbeil waters, hop off for a stroll through the old souks where you'll find loads of wonderful souvenirs, from evil eye jewelry and t-shirts to Lebanese shot glasses and beads. For lunch or dinner, you'll want to have fresh seafood at any one of the local restaurants and satisfy your sweet tooth with an ice cream cone by the beach.
Image: http://bit.ly/2KCGwPw
Baalbek
If you're willing to drive three hours from Beirut to reach one of the country's well-known landmarks, we highly recommend visiting Baalbek's RomanRuins, capturing stunning photos, and indulging in the city's specialty, Sfiha (mini meat pies).
Image: https://theculturetrip.com/middle-east/lebanon/articles/a-brief-history-of-the-baalbek-roman-ruins-in-lebanon/
Taanayel
You'll witness the vast lake, wildlife, and adorable bike trails through the beautiful rows of trees. Taanayel is spectacular in autumn when the leaves show off a gorgeous array of fall colors. For breakfast, consider stopping by Chtoura for the famous cottage cheese and honey sandwiches, or take a guided tour at one of the local wineries close by.
Image: http://mylittlebeyrouth.com/taanayel-et-lecologie-a-la-libanaise/
Baakline
Summer vacation calls for some refreshing water and we know just the place. Be it Shallalat al Zarka, Paradise Waterfall, or any river you can find in Baakline, you're in for a cold dip, delicious food, and a great time.
Image: https://www.lebanoninapicture.com/pictures/lebanon-baakline-waterfall-instagood-wanderlust-travelg
Moussa Castle
Located in Chouf between Deir el Qamar and Beit ed-Dine, Moussa Castle is a masterpiece that took Moussa 60 years to complete, following his dream and true architectural passion. Today the castle is a genuine landmark and holds a museum, ancient artifacts, guns, swords, and jewelry.
Image: https://theculturetrip.com/middle-east/lebanon/articles/lebanons-moussa-castle-one-mans-lifelong-dream/
What are some of your favorite attractions in Lebanon?
(Cover photo credit : Blog Baladi)